Can Games Like Bingo and Bridge Boost your Mental Health?
The link between sports and general good health has of course been made for decades, most commonly in relation to the benefits that physical activities can have on your body.
However, older generations or those with limited movement may not be able to get involved in such hobbies. While they may not be able to enjoy major physical exercise, there is something to be said about the health benefits of games which provide a different kind of challenge.
In particular, there is a positive impact that the likes of bridge, bingo or card games can offer players. Let's take a look at some of the research and analysis undertaken on how card games and bingo can impact on your mental health and well-being.
Huge popularity
Recent WhichBingo analysis of Sport England data revealed that 1.9 million people in the UK are playing bingo every month making the game more popular than sports like tennis and badminton.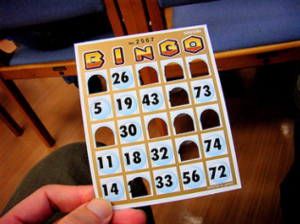 Why are the figures so large? They may particularly be boosted by the number of people choosing to play the game online on sites such as Cheeky Bingo and Gone Bingo UK, as many older players may not be physically able to go to an actual hall to play. The likes of bgo have lots of bingo games on offer, including variations on Who Wants To Be A Millionaire and Deal or No Deal which no doubt prove to be a draw with players.
So the game is very popular, but does it offer benefits? According to research, yes. Researchers from Case Western Reserve University, Boston University and Bridgewater State University discovered several years ago (not currently available) that the use of large bingo cards can boost thinking and playing skills in those affected by both Alzheimer's disease and Parkinson's disease. Moreover, the diversity of bingo games on offer on bgo and other major online bingo platforms ensures that the games are far from repetitive, further helping older players keep sharp.
Basically, while the game is used primarily to keep older people socially active, there were found to be mental health benefits beyond that.
Staying sharp
Unsurprisingly, similar positive findings have been found in relation to bridge. According to the US senior citizens organisation AARP, around 25 million people play bridge in the US with a significant majority being over 50.
The body also references a University of California study undertaken in 2000 which discovered that the game stimulates the immune system through the need for players to use memory and visualisation. Furthermore, AARP mentions a 2014 University of Wisconsin-Madison study which found that card and board games are closely linked to retaining mental sharpness.
Clear benefits
All in all, there is clearly a strong argument in support of the idea that games like bridge and bingo offer benefits in terms of mental health.
So next time you play such games, whether you are looking to play bingo or casino games on a site like bgo or heading out to an actual hall, rest assured that the activity should be going some way to keeping your mind fit and healthy.