Joe Grue wins ACBL Goren Trophy.  He dominated the masterpoint winnings roster at the Honolulu NABC, amassing 422.31 points to win the award, which is given to the player who wins the most masterpoints at the Fall NABC. His closest competition, teammate Martin Fleisher, was 60 points out of the top spot.
The ACBL's Winter NABC  in Honolulu November 23 – December 2. You can read the daily bulletins by clicking here –>
---
Finnish Bridge Federation (FBF) recognizes gender variance in the conditions of contest. FBF competitions, where gender categories matter are women and mixed events. In women events, both players must self-define themselves as women. In mixed events, one player must self-define themself as woman and one player must self-define themself as not woman. Lots of discussion on Bridge Winners – click here –>
---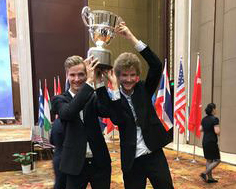 At 23 years old, Mikael (left) and Ola (right) Rimstedt of Sweden are not just rising stars; they are the reigning world pairs champions, having won the Open World Pairs in Orlando last month. On Friday they entered Bridge Winner's The Well. Got a question for them? Here's your chance to ask them directly!
---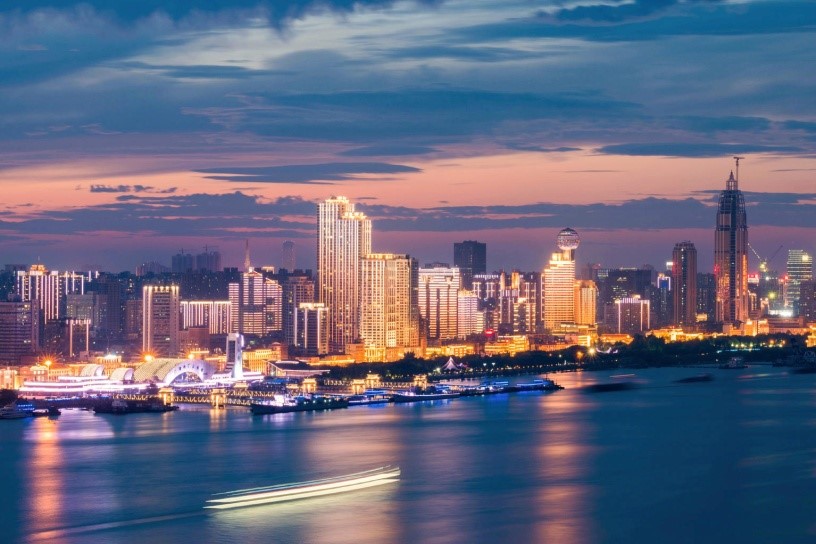 The 44th World Bridge Team Championships, including Bermuda Bowl, Venice Cup, D'Orsi Senior Bowl, Mixed National Teams, and the 12th World Transnational Open Teams will be held at the Wuhan International Convention Center, Wuhan, Hubei Province, China from 14-28 September, 2019. Read more here ->
---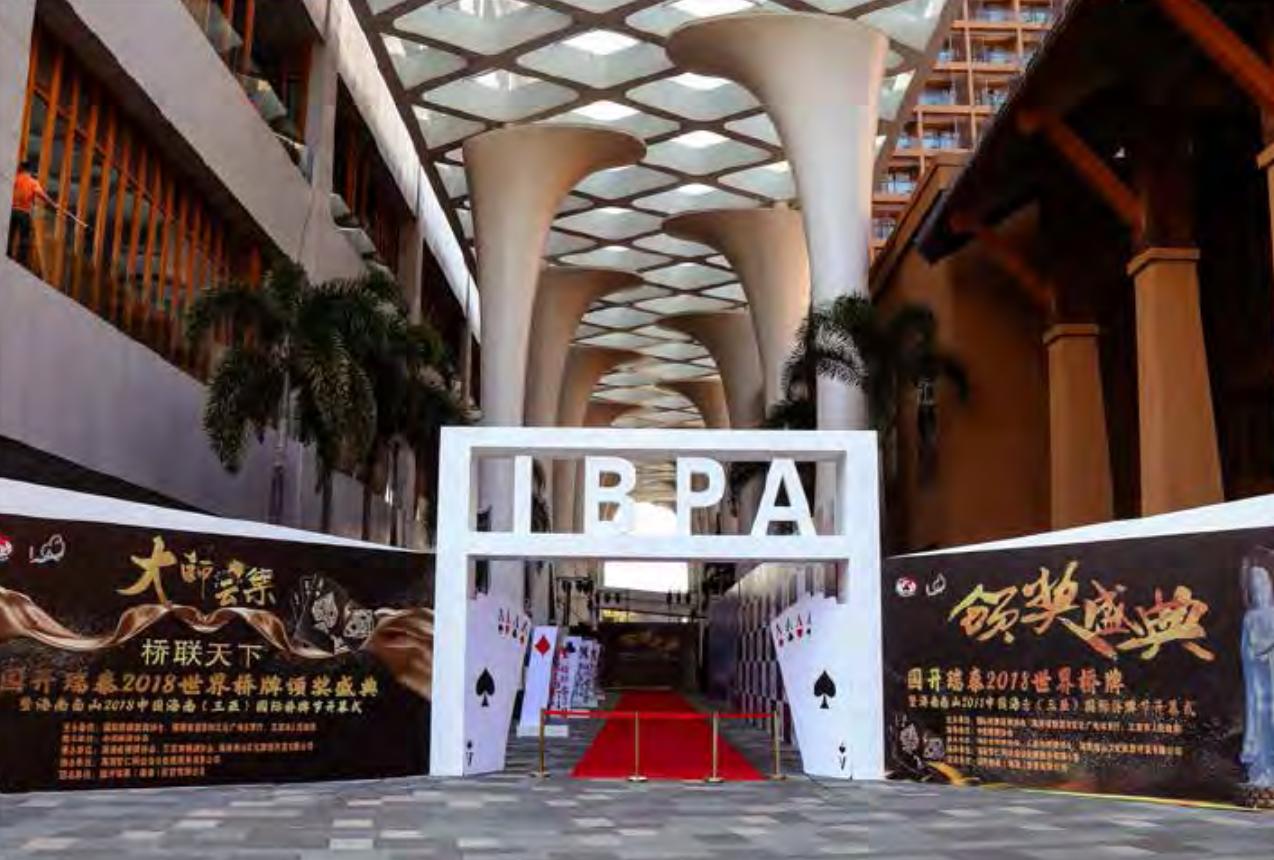 International Bridge Press Association (IBPA) 2018 Awards have been announced. The prizes were awarded at an elaborate ceremony at the Hainan Bridge Festival in Sanya, China. Congratulations to sinners Bob Hamman (IBPA Personality of the Year), Boye Brogeland (Declarer Play of the Year), Dilip Gidwani (Defense of the Year), Wang Wenfei/Shen Qi (Best Bid Deal of th Year), Matt Smith (Junior Deal of the Year), The Language of Bridge Kit Woolsey (IBPA Book of the Year), and Bridge Baron – Stephen Smith & Ron Tacchi (Alan Truscott Memorial Award). You can view the articles and photos here –>
---