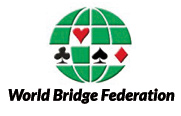 Alert Bridge Journalists! FUNBRIDGE and WBF have agreed to sponsor three new IBPA awards for play in online events: Best Declarer Play, Best Defence and Best Bid hand. The agreement is that these awards will carry the same cash value to journalists and players as do the regular annual IBPA awards. As well IBPA members are eligible for free plays in FUNBRIDGE online tournaments. Click here for all the information.
---
This year will mark the ACBL's seventh year as the Alzheimer's Association's inaugural global partner for The Longest Day, and they are looking forward to bringing new energy and support to clubs across the country who work so hard to plan and execute the fabulous events that support The Longest Day Fundraiser. Read more here –>
To register a team for The Longest Day, visit www.alz.org/ACBL and use promo code "ACBL" to waive the $25 registration fee. More information specific to ACBL Longest Day events (including ACBLscore instructions) can be found at acbl.org/LongestDay. You can also email them anytime at thelongestday@acbl/org.
---
Bridge Base Online and GOTO Games, the video games publisher behind the bridge app Funbridge, have announced a merger. The two platforms will remain separate brands with owners stating players will be able to continue to play bridge via their favourite apps and software. Read announcement and comments on Bridge Winners Here ->
---
Calling all young players – your National Bridge Organisation has been invited to nominate an under 26 and an under-16 team to play in the 2nd edition of the Youth Online Teams Championships starting this March. The World Bridge Federation hopes your country will be able to do this and maybe you could help by contacting them if you wish to take part then maybe they will select you and your partner to play! Contact your NBO today –
---
BridgeScanner™ is advertised as an easy to use and powerful platform, to create and manage, promote and optimise Bridge events around the World. So far available in English, Polish and Russian. We interviewed the CEO – read the story here –>
---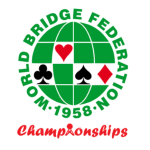 World Bridge Federation – recent documents. Click on links to view PDF. 2019 World Youth Open Bridge Information Letter PDF here. 2019 World Team Championships Information Letter PDF here. Commentary on the 2017 Laws of Duplicate Bridge Click here.
---
Finnish Bridge Federation (FBF) recognizes gender variance in the conditions of contest. FBF competitions, where gender categories matter are women and mixed events. In women events, both players must self-define themselves as women. In mixed events, one player must self-define themself as woman and one player must self-define themself as not woman. Lots of discussion on Bridge Winners – click here –>
---
The 44th World Bridge Team Championships, including Bermuda Bowl, Venice Cup, D'Orsi Senior Bowl, Mixed National Teams, and the 12th World Transnational Open Teams will be held at the Wuhan International Convention Center, Wuhan, Hubei Province, China from 14-28 September, 2019. Read more here ->
---