Card Games – Rules
If you play bridge or are interested in playing bridge, chances are you love to play other card games as well. Recently I was searching for the rules to Rubber Bridge and realized we don't have a page dedicated to Card Game Rules. There are many great sites, and we'll be gathering them here.
Using open source AI, we've created a card playing robot on Gifts for Card Players – you can ask our robot your questions about card game rules, best types of games, and more!
One of the internet's greatest resources for card games is the Pagat Card Game site which promises rules for Card Games and Tile Games from around the World.
This site has a great list of period card games with links to rules.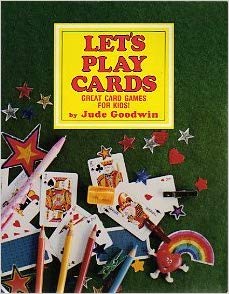 Let's Play Cards
Great Card Games for Kids – this is a book created by the same cartoonist who created the popular Teach Me To Play – Jude Goodwin. Simple instructions and fun illustrations for kids ages 6 and up. Games include War, Go Fish, Snap, Animals, Socks, Concentration, I Doubt It, Crazy Eights, Rummy, Ninety-nine, Cribbage, Whist, and Solitaire for various levels and ages.
It's out of print but still available on Amazon (click here) for $5.69. Watch for a new version coming out this year!