---
Should we consider the radical move of abolishing women's bridge? The latest academic paper by Bridge: A MindSport for All (BAMSA) argues that no, there are good reasons for the existence of the women-only game. Read more here  →
Free and Open Source Bridge AI Engine Released by Lorand Dali. Read more on Bridge Winners here →
The Nukki Challenge. Paris 2022. Can an advanced AI beat the world's best bridge players? In March 2022, there was a historic match live on Youtube, between 8 bridge virtuosos (Brad Moss, Thomas Bessis, Sabine Auken, Bénédicte Cronier, Mikael Rimstedt, Roy Welland, Anna Gulevich, Nevena Senior)  and an AI. Website here. The entire contest was run through Youtube – you can follow it here. There's a good article by Mark Horton in the WBF World's Bulletin 01.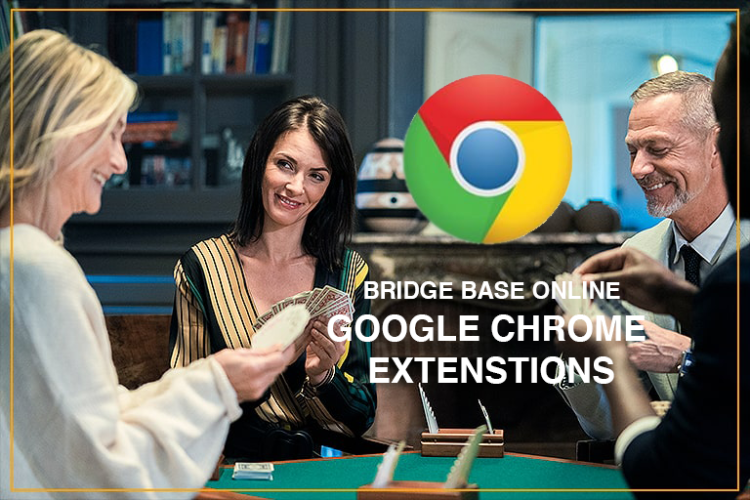 If you are both a Chrome and Bridge Base Online user, then you're in luck. Browser add-ons (also called extensions) can bring a little more to the game. Find out more →
Bridge Stars proclaims to be the Future of Online Bridge. A modern platform for Bridge players all around the world to play unlimited Bridge for free. Find out more on their website.
IntoBridge – Stefan Skorchev and Christophe Grosset  introduce their new platform, IntoBridge. Its motto is "For the players, by the players". Casual tables, team matches, and pairs tournaments, as well as audio-visual communication while playing, and discussion rooms for private and group post-mortems and analysis. You can help them test their Beta version by clicking here. Read more about IntoBridge on Bridge Winners here →
Does anyone know of a hand generator that can be used for partners to practice bidding from afar? This is a great question from Ken Bowlby on Bridge Winners with lots of good answers →
What's a good book on Modern Defense? There's a growing list on Bridge Winners this month →
New book: Seven Games. A new book published by W.W. Norton offers a " group biography of seven enduring and beloved games, and the story of why―and how―we play them." Read a review in the NYT here. 
What's the latest on Face 2 Face tournament and club play in North America? Here's a cool new link from MedCityBridge.com. Many thanks to Matt Baylow for submitting these 'great' bridge links.  F2F ACBL/VACB Tournaments and News here → | F2F ACBL/VACB Club Data Here →
MiniBridge on RealBridge – MiniBridge is used by many teachers around the world as a way to introduce newcomers to bridge, and to facilitate faster learning. As part of our ongoing program of enhancements to support Bridge teachers, in September 2021 we released MiniBridge on RealBridge, where learners can play MiniBridge with other learners at a table with integrated audio and video. Read more on Bridge Winners here →
Bridge Whiz! The ACBL Educational Foundation is launching BridgeWhiz on the 1st of September this year. BridgeWhiz is an exciting, free online program for young contract bridge students grades 4-12 who would like to learn more about the game. Read more here → | Opportunity! BridgeWhiz now has over 2000 students enrolled and is looking for people to help out. Be part of the excitement – read more here on Bridge Winners →
Tablet Talk: How Tablets Will Change Face-to-Face Bridge Tournaments. "I'm sure that face-to-face play using tablets is the future of competitive bridge, whether we get there this year or later,"says Jan Martel.  Read more here →
Accessible interface on Real Bridge for users with sight loss. For the past few months I've been developing, in collaboration with RealBridge, a modified interface to provide accessibility to the platform for users with impaired vision. Read article on Bridge Winners ->
RealBridge: realbridge.online  takes online bridge to the next level, with built-in video and sound, bringing the true face-to-face experience online. See and speak to your opponents – just like face-to-face bridge. Bid and play using a modern, intuitive interface. Alex interviews Graham Hazel from the development team. Read article ->  
Tricky Bridge – a new bridge playing app to be launched at the end of summer. Great Bridge Links caught up with Scott Hoffer for more details about the launch and mechanics of Tricky Bridge, one of the most exciting apps of the year. Read more here – >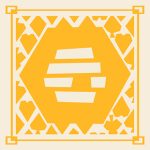 BridgeBee is a new bridge trainer app with a difference. A hybrid between a bridge lesson and an interactive AI-guided chatbot, this could be one of the best ways to inspire players and hone skills. It could do for bridge education what DuoLingo and its owl mascot has done for language learning. We interviewed Mary Maier from Baron Barclay about the beginnings of BridgeBee – and why every bridge player should check it out. Read article here ->