NEW BRIDGE LINKS
Send your links and site update information to us for listing on this and other pages on Great Bridge Links. Listings are free! Use the ADD ME form at the bottom of every page.
Our New Bridge Links page features the latest submitted links from the global bridge community as well as links we have recently found in our travels around the web. We keep links on this page for at least 1 year, and then move them into inner pages. Older links found here have not yet found a home on an inner page so we keep them here so they don't get lost 🙂 Last update April 15, 2018
May 2018: Bid72. The brand new bridge app to practice your bidding and work on your partnership. Coming soon! Click here for more ->
May 2018: Bridge in A Box™ by Patty Tucker.  Contains playing cards, player workbooks, a table mat, a quick start option and access code for four people to a video tutorial and an app. Learn bridge at your convenience, the way you prefer to learn, and at your own pace in your home. Patty and her project can be found on Kickstarter and she hopes to release the product at the NABC in Atlanta. You can find Patty's website here and her Kickstarter here.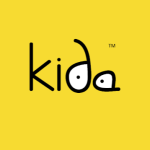 Spring 2018: Kida – Double Dummy app for Kids (and Adults) to learn card play. Level 1 is designed for an absolute beginner.Levels 5 and 6 will be suitable for the intermediate player. There are 52 puzzles in each of the 6 levels. Its a hand holding app – so starts very very slowly – BUT one can start at ANY level.3 puzzles are unlocked in each level, but when each get solved successfully, the next one gets unlocked, and so on. Click here to travel to their website and download.
Spring 2018: Trump Suit Bridge – Bridge supplies and more from China. Trump Suit Bridge has a factory where they manufacture many of their products including bid boxes, cards, boards, bid trays and table screens. They also offer customized products for your tournament or club.
Spring 2018: Bridge Finesse Photo Search. Looking for a photo of your bridge partner or someone you know who plays bridge? This amazing link will find it for you! Be sure to give photo credit to photographer and if you're planning on using the photo you'll need to ask for permission.  http://bridgefinesse.com/Chart
Spring 2018: Adventures in Bridge. Learning and teaching site founded by Robert Todd, a professional bridge player and teacher from Tallahassee, Florida. Robert and the rest of the AiB team have worked hard to develop their individual and group teaching skills. This team approach to teaching and developing students has led to many innovative approaches to bridge teaching! The website features This Week in Bridge (TWIB) a series of bridge lessons currently at number 227. The archives are available as well.
Winter 2018: The Setting Trick. Podcasts by John McAllister.  This first podcast is intended for serious bridge players. We talk about hands, the psychology of the game, the next step for Bridge Winners, great plays, etc. and can be obtained on iTunes here
Winter 2018: Personal Bridge Scorer – Sky Bridge Club offers a web-based bridge scorer that makes scoring a bridge hand easy! Use Bridge Scorer calculator to check your scores.
Winter 2018: Bridge Doddle – This is a 'flash card' app that presents bridge problems and provides informative instructional answers. Available through iTunes and Google Play. You can choose from more than 250 different in-apps, each system, each skill – in seven different languages. It now includes the new sets for SAYC, Better Minor, ACOL (3 different styles), 2/1, Precision and  Forum D 2012 – the most current five-card-major-system of the German Bridge Association. New card sets are produced on a regular basis.
Winter 2018: Blue Starships – The Blue Starships mission is to to provide handy easy to use bridge applications for mobile devices. Currently they offer FREE Google Play Apps including Bridge Score Calculator, Bridge Bidding Box, and Bridge Diary.
Winter 2018: www.clasesdebridge.com  A lot of information and articles about bridge (in Spanish). From Roberto Vigil.
Mahatma Gandhi practiced bridge for much of his life. He even used it to explain his beliefs. He said that  kharma (predetermined destiny) is the hand that is received at the table. Dharma (action of man) is the way one plays it. We are not subject to any certain fate because we have the ability to play the hand, and we can do it right or wrong.
January 2018:  One Table Duplicate Bridge. One Table Duplicate Bridge (OTDB) is a free web app designed to enable 4 players (so, One Table) to play existing duplicate hands face to face, not online. Experienced duplicate players might think of OTDB as a free virtual dealing machine which deals hands previously played at tournaments. Players unfamiliar with duplicate bridge might think of OTDB as offering an opportunity to compare their bidding and play of a hand with that of others.
Winter 2017: Enjoy Bridge – www.enjoybridge.com – Enhance your bridge declarer play
Fall 2017: Bridge World Links Page – this isn't a new page but newly discovered and a great resource. What you don't find on GBL you may find on the Bridge World website.
Fall 2017: Game Rules – this is a burgeoning new website with a lot of information. Co-founder writes "We've been working hard to create a game rules site that is easy to digest and comprehend. With immeasurable amounts of dedication and determination, we can now say that that we have a sizable selection of card games and board games on our site. We are constantly looking to expanding the site and improve upon existing content for the benefit of our users, so your feedback is encouraged and welcomed."  And PS – the have the rules of contract bridge of course!
Fall 2017: PAGAT.com – this is one of our go-to websites for card games rules. Remember that game you used to play with your second cousin in the old Bowler Trailer on those summer campouts? What was it again? Well, now you'll be able to find it and many more!
Summer 2017: Online Youth Bridge Magazine – the World Bridge Federation has launched this great new online bridge magazine for youth which features videos, stories, quizzes and more.
Summer 2017: ProBridge –  a national bridge agency whose goal is to connect bridge enthusiasts with the professionals. Whether you are looking for a bridge teacher or a professional partner ProBridge will create the most efficient relationship for you.
Summer 2017 : Bridgetidningen.com – Bridge website and playing guide for online bridge and games.
Spring/Summer 2017 : Cuebid's Club page will help you find clubs around the world
Spring/Summer 2017: B.I.L. Bridge – The Online Bridge Library for Beginner and  Intermediate Bridge Players.
Winter 2016: Pianola – Smart tools for bridge clubs and players. Pianola makes running a bridge club a cinch for managers, and gives players in-depth analysis of results. Pianola offers: Player database, Personal results history, Membership renewals, Competitions, Easy Mailing, Partner-finding service, Easy to use software, smart groups for target emailing, Website Builder, Knowledge Base and support. Free website migration. Pianolaplus+ is also available which provides In-depth bidding accuracy and card play analysis for Pianola users.
Fall/Winter 2016 : Contract Bridge Lessons –  A complete bridge course from Michael Furstner with 13 lessons for beginners and another 10+ covering intermediate and advanced. Lots of excellent material here!
Fall/Winter 2016: The Card Caddy! The ONLY playing card case which converts to a discard tray so you can play any game of cards anywhere, anytime.
Summer 2016: Info Bridge – Bridge for all the world. Based in Italy, this site promises Biographies, history, convention, deals, quiz and more.
Summer 2016: Thinking of a Bridge Cruise? Friends of Bridge Cruises – Bridge is our game, but fun is our passion!
Summer 2016: Bridge in the Box – this interesting UK shop has some beautiful boxed cards, bone china dish, and other tasteful card lover's accessories. A worthy visit!
Summer 2016: Congratulations to Mike Lawrence on the launch of his new website designed by Goodwin Studios. The site features all of Mike's books and software and will feature his excellent articles over the next few months.
Spring 2016: BridgeGifts.ca – new bridge gifts website in Canada.
Winter 2015 : Bridge God – more than 300 interactive problems, dozens of articles a couple of interactive high level virtual tournaments and I keep adding stuff. All for free.
Fall 2015 : Beginner Bridge . NET – produced by Ottawa Canada's Michael Abbey
Fall 2015 : Neapolitan Club – Online Bridge Magazine – Double First! Click Here >
Fall 2015 : Ultimate Bridge is now available for Android Click Here >
Fall 2015: Cats At Cards.Welcome to Cats at Cards, with rules for dozens of exciting and fun card games for players of all skill levels.The direct link to our Bridge page click here
Fall 2015: Phillip Alder Bridge for Everyone -Popular bridge writer Phillip Alder has a nice new website which features weekly articles, challenges (Subscription based) and a blog. Click here >
Summer 2015: ACBL Resource Center. Supporting your efforts to grow the game we love. On the ACBL Resource Centre, everything is FREE including shipping.  Visit the Resource Center Click here >
Summer 2015 : Bridge Cheaters – bridgecheaters.com. Boye Brogeland discusses alleged cheating by Israeli players Lotan Fisher and Ron Schwartz.
Summer 2015: Ron Schwartz and Lotan Fisher aren't cheaters : Facebook
2014 : Baker Bridge Bidding Conventions with Practice Deals
January 2014 : International Bridge Laws Forum. If you like to study the laws and discuss the laws. Bridge Base hosts an interesting forum.
Summer 2013 : Two Over One www.twooverone.com This site offers an interactive book on the Two over One bidding system. Each of the sixteen playbooks has an informational page, a quiz + eight practice hands. also there are 32 practice hands to test the students knowledge of the basic concepts.
Summer 2013: BRIAN: Duplicate Scoring/Reporting Ap. The idea behind BriAn (which stands for ?Bridge on iPhone and Android?) is that so many of us now have smartphones (iPhones or Android phones), that they could be used as scoring devices, sending information over a wireless internet connection. Perfect for smaller games, clubs, or budget-conscious tournaments. Read all about it here